Navigating the process to get reasonable accommodations at work can be challenging.
The Fair Employment and Housing Act (FEHA) creates an affirmative duty for employers to "make reasonable accommodation for the known physical or mental disability of an applicant or employee" so long as the accommodation would not create an "undue hardship." If an employer cannot grant the employee's requested accommodation, it must engage in a "timely, good faith, interactive process" to determine whether any effective reasonable accommodations exist. Far too often, this interactive process breaks down and employees are denied effective accommodations. The avoidable end result is litigation, with each side accusing the other of failing to meet its obligations.
In its April 2022 issue, Advocate Magazine published Ramit Mizrahi's article, Top 10 Ways The Interactive Process Breaks Down. Click below to read the article in full.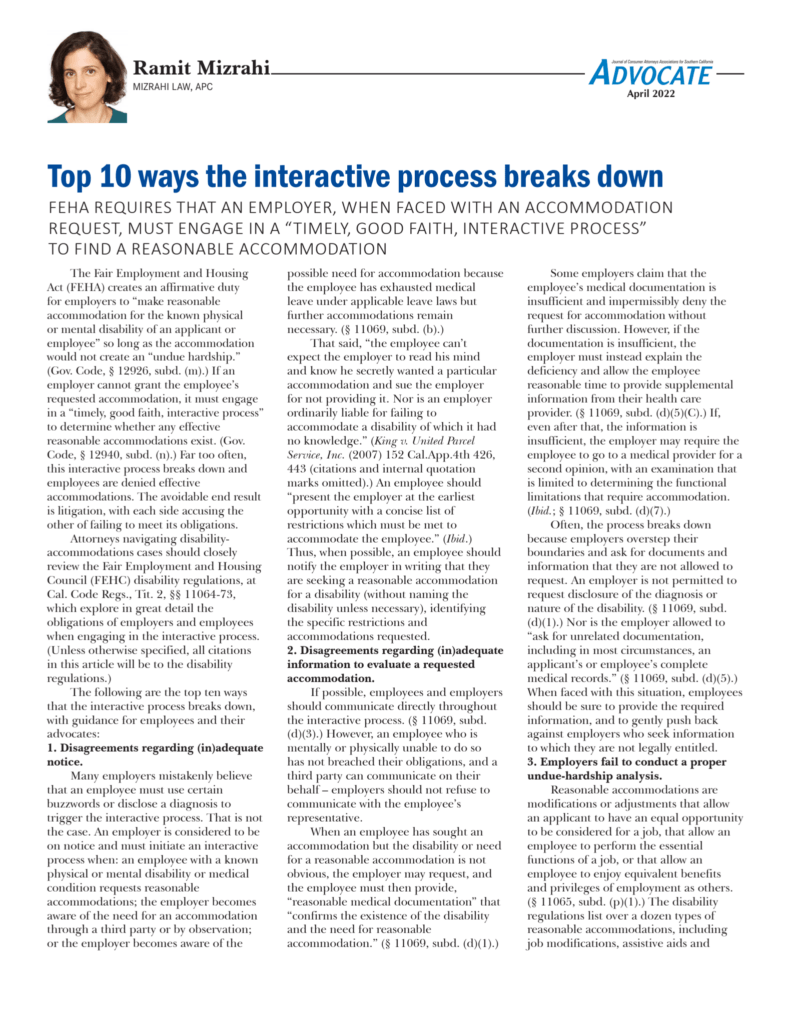 Top 10 Ways The Interactive Process Breaks Down (Mizrahi Article in Advocate)
was last modified:
April 14th, 2022
by