The January 2022 issue of the California Lawyers Association's Labor & Employment Law Review features an article authored by Ramit Mizrahi, Andrew Friedman, and Tony Oncidi.
The article—"The Top Employment Cases of 2021″—highlights the most important California state and federal employment cases from last year. Click on the below image to read the article in full.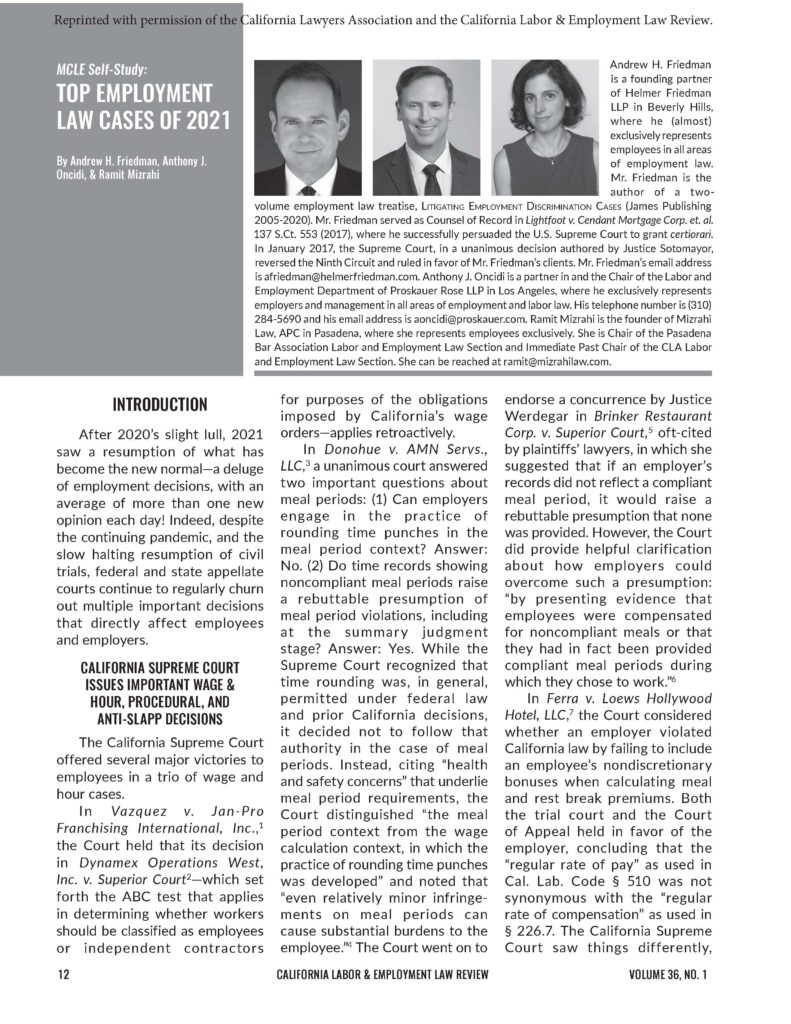 Ramit will also be speaking at the following continuing education program this month:
Thursday, 1/20/22, 8:30-10 a.m.
2022 New Employment Practitioner Conference, Employment Law 101
Program by: California Lawyers Association Labor and Employment Law Section
Description: California provides employees with numerous protections that practitioners need to understand to provide effective representation. In this module, our panelists will provide an overview of filing and defending against claims of discrimination, harassment, and retaliation provided by the Fair Employment & Housing Act, Title VII of the Civil Rights Act, and other key employment laws. The presentation will touch upon exhaustion of administrative remedies, the essential points of analysis for claims, recent changes to the law, and emerging trends and concerns.

Ramit Mizrahi's article featured in Cal. Labor & Employment Law Review
was last modified:
January 3rd, 2022
by