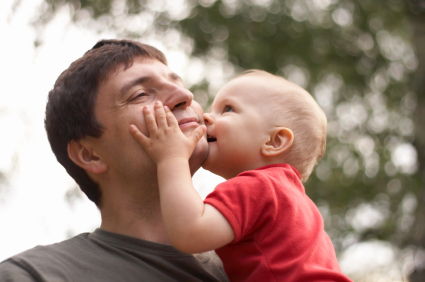 Update: Governor Newsom signed SB-1383 into law on September 17, 2020.
On August 31, 2020, two minutes before the end of the 2019–2020 legislative session, the California Legislature passed Senate Bill 1383. SB 1383, if signed into law by Governor Gavin Newsom, will be a game-changer for the millions of California workers working for small employers who will become eligible for job-protected family and medical leave under the California Family Rights Act ("CFRA").
SB 1383 does two main things:
It expands CFRA coverage to all employers with five or more employees, down from 50.
It allows CFRA leave to be used to provide care for grandparents, grandchildren, siblings, domestic partners, adult children, and children of domestic partners.
We expect that Governor Gavin Newsom will sign the bill into law given his commitment to expanding paid family leave.
OVERVIEW OF EXISTING PROTECTIONS
To understand the potential impact of SB 1383, it is helpful to start with an overview of the CFRA—California's analog to the Family Medical Leave Act ("FMLA"). The CFRA allows eligible employees to take up to 12 weeks of unpaid, job-protected leave for any of the following reasons:
For an employee's own serious health condition (pregnancy, birth, and related conditions are excluded, as the Pregnancy Disability Leave Law already applies);
To bond with the employee's newly-born child (within the first year of life) or in connection with the adoption or foster care of a child; and
To care for a parent, child, spouse, or registered domestic partner who has a serious health condition.
The leave can be taken intermittently as needed (other than with respect to bonding leave, which must be in durations of at least two weeks, except on two occasions). During the leave, employers must maintain the employee's health coverage as if the employee were not on leave. Upon the employee's return to work, they are entitled to be reinstated to the same or a comparable position.
To be eligible for CFRA leave, an employee must work for an employer with at least 50 employees within a 75-mile radius of the employee (public employees and certain school employees are also covered). Further, the employee must have worked at least 1,250 hours in the 12 months preceding the request for leave.
Separately, employees can get up to eight weeks of wage replacement for family leave through the State of California's Paid Family Leave program. They may also be eligible for State Disability Insurance if taking medical leave for a disability that renders them unable to work.
COVERAGE FOR MORE CALIFORNIA WORKERS
CFRA will apply to California employees who work for companies with five or more employees, down from 50. Nearly 40% of California workers work for small employers, so this change will allow millions more workers to have family and medical leave rights.
EXPANSION OF FAMILY MEMBERS FOR WHOM LEAVE CAN BE TAKEN
SB 1383 expands the types of family members for whom an employee can take job protected leave to provide care. In addition to parents, children, and spouses, covered relationships include grandparents, grandchildren, siblings, domestic partners, children of domestic partners, and adult children.
It would also allow leave because of a qualifying exigency related to the covered active duty or call to covered active duty of an employee's spouse, domestic partner, child, or parent in the Armed Forces of the United States.
REMOVAL OF EXCEPTION THAT USED TO ALLOW EMPLOYERS NOT TO REINSTATE WORKER UPON RETURN FROM LEAVE
The CFRA previously provided that an employer could refuse to reinstate an employee returning from CFRA leave under the following circumstances:
The employee is a salaried employee and is among the highest paid 10 percent of employees within 75 miles of the employees worksite;
The refusal to reinstate the employee is necessary to prevent substantial and grievous economic injury to the operations of the employer;
The employer notifies the employee of its intent to refuse reinstatement at the time it determines the refusal is necessary; and
The employee was given a reasonable opportunity to return following the notice, but did not do so.
This exception has been deleted.
REMOVAL OF LIMITATION ON LEAVE WHEN BOTH PARENTS WORK FOR THE SAME EMPLOYER
The CFRA previously provided that, when both parents of a child work for the same employer, the employer is not required to give more than 12 weeks to both parents combined. This section has been deleted.
CONCLUSION
For years, activists have sought to expand family and medical leave protections to more California workers. I have written before about the barriers that employees face when they seek to take family leave. If passed into law, SB 1383 will help ensure that people do not have to choose between their jobs and the family members they love and who need their care.

California Legislature Passes Historic Bill Expanding Family and Medical Leave Rights
was last modified:
November 2nd, 2021
by