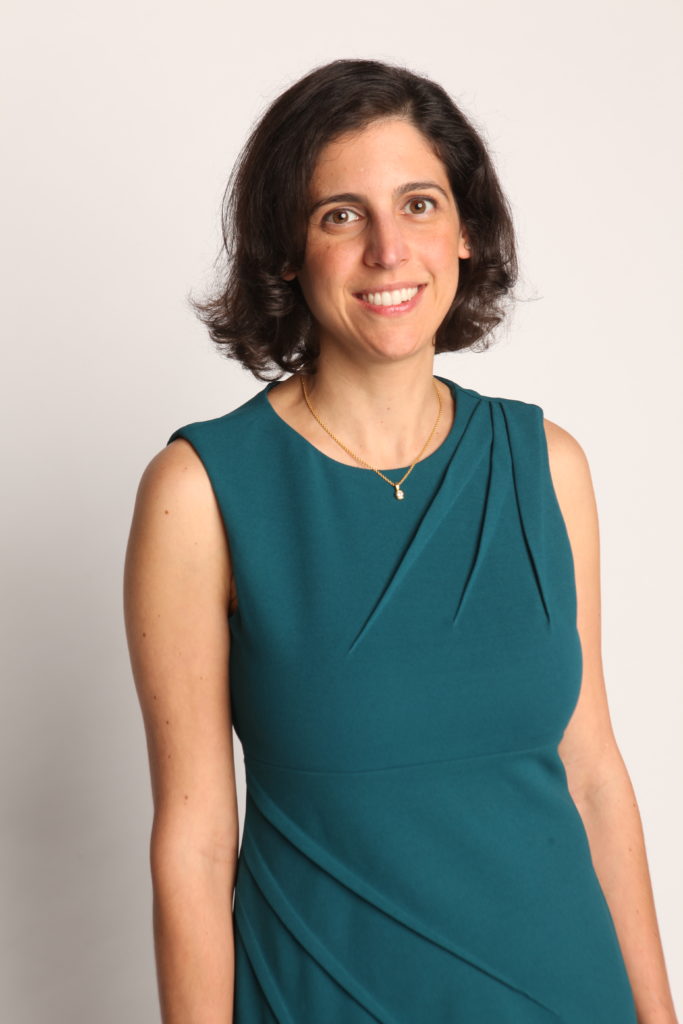 Mizrahi Law is devoted to protecting the rights of employees in Los Angeles and throughout California. Ramit Mizrahi has dedicated her career to representing workers. She founded the firm to ensure that each of her clients receives the care and attention he or she deserves in their fight for justice. Ramit's team shares her passion and commitment to helping employees. Ramit also enjoys serving as a mediator, where she helps bring disputes to resolution.
Ramit grew up in New York City as the daughter of two immigrants who were working toward the American Dream. She watched how her parents' work shaped their identity, pride, and well-being. She developed an appreciation for the importance of our jobs in each of our lives.
While in college at UC-Berkeley, Ramit majored in Business Administration (with aspirations of being a business owner like her father), but also found herself excited to learn about the various civil rights movements and how activists used the courts to advance equal rights. Cases like Brown v. Board of Education, Loving v. Virginia, and Roe v. Wade inspired her, as she saw how the law could be used as a tool to push for social change and progress. It seemed that, in those heady days, the change was almost palpable as unfair laws and policies across the country were deemed unconstitutional in one fell swoop! In college, she was also fascinated by the research of social psychologists who sought to observe and explain how people think and act and why they do the things they do. She learned that even those with the best of intentions can harbor unconscious biases and associations that influence their behavior. It is only by acknowledging this and working to correct it that we can get closer to the ideal of a just and equal society.
The more aware Ramit became, the more she came to see that while we have come a long way, there is more progress to be made. Women still earn 80 cents to the male dollar for the same work (even less for women of color), women and minorities are still grossly underrepresented in positions of authority, the most vulnerable populations are still widely abused (for example, farm workers), caregiving remains undervalued and marginalized, and economic inequality runs rampant. It is too soon to declare victory and deem discrimination a thing of the past; there is still much to be done!
Inspired to work for civil rights, Ramit applied both to law school at Yale and to a master's program in Gender & Social Policy at the London School of Economics. She wanted to study how social policies and laws influence equality in greater depth, so she deferred starting at Yale for a year to complete the master's program.
At the LSE, Ramit explored the powerful influences that social policies and law have on gender equality. Tax policies, childcare credits, and paid and job-protected parental leave—as examples—all shape familial dynamics and the role of men and women in society as a whole. Her master's dissertation focused on single mothers, wages, and poverty in the United States. It became clear to her that workplace fairness is a prerequisite for social equality.
In law school, Ramit took an employment discrimination law class–and was hooked! Her passion for employment law was confirmed during the summer she spent working at the Department of Justice's Civil Rights Division, where she focused on cases involving disability discrimination in employment. She also had the privilege of serving as a research assistant for Professor Vicki Schultz, one of the nation's top sexual harassment and employment law scholars.
As Ramit delved into her law studies, she was still drawn to impact litigation. At the time, the Dukes v. Wal-Mart case was under way, promising to be the largest employment class action ever certified. It sought to cover 1.6 million female workers at Wal-Mart alleged to have been subjected to discrimination in pay and promotions. (While around 2/3 of Wal-Mart employees were women, only about 1/3 of managers were, and women on average earned about $5,000 a year less than their male counterparts). Upon graduating from law school, she pounced at the opportunity to work on the Dukes case and joined one of the firms representing the plaintiffs.
After that, Ramit spent a year working as a clerk for the Honorable Richard A. Paez of the United States Court of Appeal for the Ninth Circuit. It was a tremendous opportunity to see how our courts work from the inside, and a true honor to work for a person who had dedicated his career to social justice before becoming a judge.
Ramit remained committed to working for employee justice, and next spent six years at a civil rights firm where she was given free rein to select, litigate, and try the employment cases that motivated her and stirred her passions.
Ramit then founded Mizrahi Law in 2013.
Individual employment cases have won us over. By representing individuals, we can form a connection with each person whose case we take on. For most people, our jobs are a huge part of our identities. That's why "What do you do?" almost always comes up in casual conversation when two people meet. People commonly spend the biggest part of their day working, and they take pride in their work. When someone has been wronged at work–whether by being discriminated against, harassed, denied accommodations, or mistreated in some other way–it is impossible to just "let it go" or "move on." It is often difficult for them to land on their feet after they have been terminated. As a result, people who are discriminated against at work suffer not only potentially catastrophic financial consequences, but they can lose their self-esteem, self-worth, and dignity.
In addition, society values good mothers and fathers, sons and daughters. We therefore have laws that allow job-protected leave for pregnant and new mothers, for fathers so that they too can care for their babies, and for workers who must care for sick and disabled relatives. However, it is not enough to have a law or policy in place if people are too scared to utilize it. We have spoken to numerous new parents who wish they could take the full leave time that the law allows them but who won't out of fear they would be seen as less committed to their jobs and be "mommy tracked" or "daddy tracked." As a mother herself, Ramit also knows first-hand how much work it takes to care for children, and how families need all the support and flexibility they can get. Only by enforcing the rights to workplace accommodations and to pregnancy, disability, and family leave do we demonstrate that we as a society value parenting and caregiving.
We fight hard to ensure that our clients can work with pride and dignity, and can provide and care for their families. We work closely with our clients to know their specific needs. We are proud to create a firm where we dedicate ourselves to representing employees in their fight for what is fair and just.