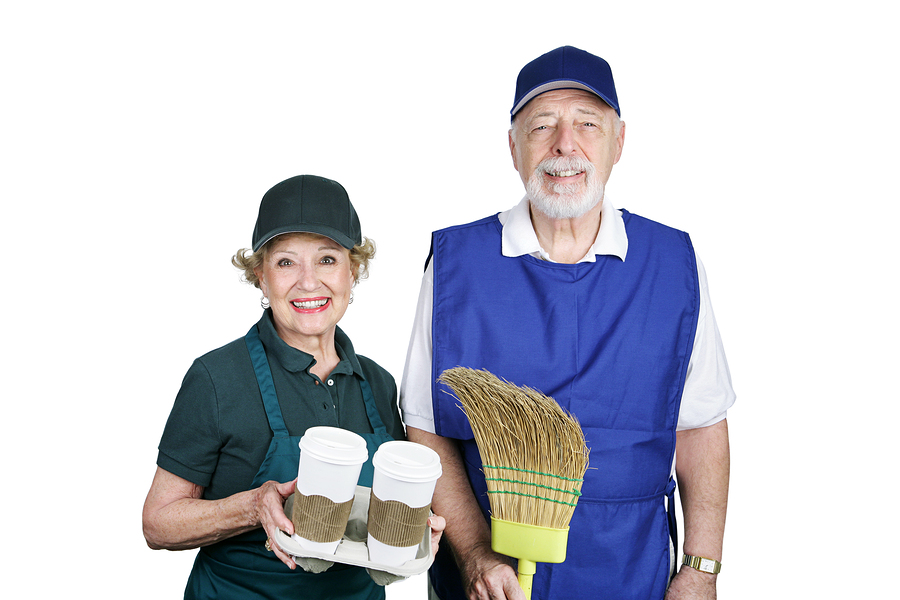 On December 22, Ramit Mizrahi appeared on AirTalk (hosted by Larry Mantle) at KPCC to discuss how companies are using Facebook to target job ads to younger employees, and how this can run afoul of anti-discrimination laws.
The episode can be found here: Age discrimination lawsuit against big employers exposes snag in Facebook's targeted ad system.
More Of Ramit's Thoughts On Why Targeted Job Ads Are So Troubling
Gone are the days when people would get the local paper to scope out job ads. These days, most jobs are posted online. While there are dedicated job sites like Monster or CareerBuilder, employers are increasingly posting on Facebook.
There are many benefits to using Facebook to post jobs ads. Many potential employees are not on LinkedIn and do not have résumés posted online. Facebook has nearly 2 billion users who can be reached, including people who may not be looking to change their job situation but may be enticed to make a change. In addition, employers have the ability to microtarget, limiting their ads to people with specific interests or experience, enabling them to seek out the employees they believe will be most suitable for jobs.
Targeting Job Ads By Age Can Be Devastating to Older Workers
The problem is that employers can target ads to viewers not only by interests but also by protected characteristics, including age and gender. Working in collaboration, Propublica and the New York Times revealed that dozens of large companies–including Verizon, Amazon, UPS, and even Facebook itself–were posting job ads on Facebook that were visible only to those in certain age ranges (to give some examples, 18-24, 25-36, 27-40, and 25 to 60).
Such a practice makes job postings invisible to older workers. This means that they may never see the jobs that they are qualified for!
The impact on older employees cannot be overstated. Long-term unemployment is already a serious problem for older workers. For example, according to the Department of Labor Bureau of Labor Statistics (BLS), in 2014, nearly 45% of unemployed people age 55 and over had looked for work for 27 weeks or longer, compared to only 22% of those age 25 and under. Many unemployed, including older workers, simply give up after months or years of failure. Unemployment at age 50 or above can spell the death of a career. The statistics bear that out, and I've seen it in my own practice.
Explicitly stating a preference for younger workers further discourages any older workers who come across these ads or learn about the hiring. Who would want to apply for a job when they know that the employer is actively looking for someone younger?
Targeting Job Ads To Younger Workers Is Discriminatory
Employers who are engaging in these practices and are not making equal efforts to target older employers elsewhere are setting themselves up for legal liability. Age discrimination is prohibited by the federal Age Discrimination in Employment Act of 1967 (ADEA), the California Fair Employment and Housing Act (FEHA), and other state and local laws. The ADEA regulations, in 29 CFR 1625.4, explicitly prohibit job ads limited by age or age-related terms:
Help wanted notices or advertisements may not contain terms and phrases that limit or deter the employment of older individuals. Notices or advertisements that contain terms such as age 25 to 35, young, college student, recent college graduate, boy, girl, or others of a similar nature violate the Act unless one of the statutory exceptions applies. Employers may post help wanted notices or advertisements expressing a preference for older individuals with terms such as over age 60, retirees, or supplement your pension.
Employers are allowed to state a preference for older workers because the ADEA is meant to protect those ages 40 and above from discrimination for being considered too old. Very limited circumstances exist where employers can limit employment based on age, such as for reasons related to safety (for example, pilots or bus drivers can have mandatory retirement ages).
A Class-Action Lawsuit Seeks to Stop Discriminatory Job Targeting
A class-action lawsuit filed in the Northern District of California on December 20, 2017 aims to stop unlawful job targeting. The proposed class is defined as:
All Facebook users in the United States who are 40 years old or older who were interested in receiving employment-related advertisements or recruiting from employers or employment agencies via Facebook's ad platform and were excluded from being eligible to receive an employment-related advertisement because one or more of the Defendant Class Members placed an upper age limit on the population of Facebook users that was eligible to receive an advertisement, at any time from the earliest date actionable under the limitations period applicable to the given claim, until the date of judgment in this action.
Targeting Younger Employers Is Also A Bad Business Practice
The practice of targeting job ads only to younger employees is not just illegal, it is also based on bad assumptions. People often assume that older employees will have more experience and would not be interested in more entry-level work. But older workers can be interested in and seek entry-level work for many reasons. It may be that an older worker is trying to make a mid-life career change, or a stay-at-home parent is now looking to return to the workforce, or a senior employee is looking to slow down or change their pace while remaining in the labor force.
Employers also often assume that older employees are closer to retirement and therefore won't last as long in the job. To the contrary, turnover is much higher among younger workers than older ones. According to the BLS, the median duration at a job is 4.2 years, with 23% of workers being at their current job a year or less. Older employees are far more likely to stay at their job for 10+ years.
Facebook May Also Be Found Liable
Not only are the employers exposing themselves to liability, but Facebook may be as well. Facebook helps employers use its ad system to hire. It is an active participant in crafting the criteria that employers may require. As I understand it, it has created three mandatory filters that employers must fill out: location, age, and gender. For age, 18 to 65+ is the default setting, but employers must still make a choice, which means they can narrow that range as they see fit. And many do. Facebook is effectively serving as an employment agency when it get ads before these targeted viewers, and enables discrimination when ads are targeted by age or any other protected category.
Under the FEHA and its regulations, "[i]t is unlawful to assist any person or individual in doing any act known to constitute unlawful employment discrimination." This means that Facebook could face liability under FEHA and similar laws for enabling discrimination through the use of targeted job ads. Facebook has already been sued for discrimination in employment and housing for its enabling of targeted ads. While Facebook may claim that discrimination is legal under some circumstances (such as when favoring older workers or when it is an essential job qualification), these circumstances are rare, and it should be taking action to prevent the unlawful discrimination that is taking place. Asking employers to sign a box that they will not discriminate will not stop discrimination if job targeting continues to be used to freeze out older workers.
While Facebook may argue that the Communications Decency Act, 47 USC § 230 immunizes it from liability for discriminatory content posted by others, this applies only if they are not responsible in any part for creating or developing the content. About 10 years ago, Roommates.com, a website that matches people looking to rent space, was sued for violating the Fair Housing Act and California housing discrimination laws. It created the questions that users were required to answer, including regarding sex, family status, and sexual orientation. The United States Court of Appeals for the Ninth Circuit determined that in creating the questions, requiring answers to them, and designing their website registration process around them, Roommates.com had a role in developing the content and could be sued. In addition, their search system, which allowed users to discriminate, also exposed them to liability. The same reasoning may apply given that Facebook mandates that ad buyers select their criteria for age, sex, and location–actively designing systems that can be used to discriminate.
LinkedIn, which also allows targeting, changed its system to prevent age targeting in job postings after being contacted by ProPublica.
Conclusion
Given how important online job postings and ads are for job seekers, it is essential that employers ensure that they do not discriminate through their use of targeted job ads–and that they be held accountable if they continue to do so.

AirTalk appearance and further thoughts on ads targeting younger employees
was last modified:
December 29th, 2017
by