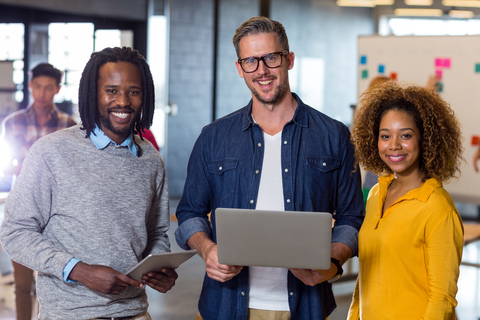 On March 26, 2019, Ramit Mizrahi appeared on AirTalk (hosted by Larry Mantle) at KPCC to discuss the importance of SB 188, the CROWN Act.
The CROWN Act will prohibit workplace discrimination against employees who wear their hair in braids, locks, twists, and other protective hairstyles. It will prevent employers from enforcing seemingly "race neutral" grooming policies that prevent people of color from growing their naturally textured or curly hair or wearing it in certain hairstyles.
The CROWN Act will do so by amending the California Fair Employment and Housing Act (specifically, Government Code § 12926) to add the following definitions:
(w) "Race" is inclusive of traits historically associated with race, including, but not limited to, hair texture and protective hairstyles.

(x) "Protective hairstyles" includes, but is not limited to, such hairstyles as braids, locks, and twists.
The episode can be found here: Braids, locs and twists: new CA bill aims to protect certain hairstyles from workplace discrimination.
* * *
UPDATE: The Governor signed the CROWN Act on July 3, 2019. It will go into effect on January 1, 2020.
Image © Wavebreakmedia Ltd | Dreamstime.com

SB 188, The CROWN Act, Expands Race Definition to Increase Discrimination Protections
was last modified:
October 13th, 2019
by