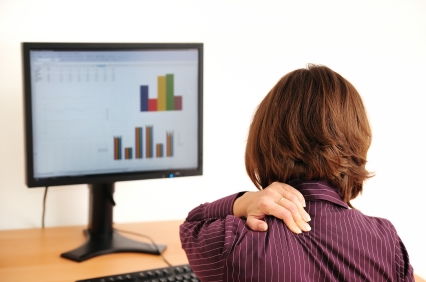 Most people know that employers are required to provide reasonable accommodations to employees with disabilities. But they are also required to accommodate those whom they perceive or regard as disabled. A new California case, Moore v. Regents of the Univ. of California, 248 Cal.App.4th 216 (2016) affirms these obligations and has terrific language with respect to employee accommodation and leave rights.
Background
Deborah Moore worked as UCSD's Director of Marketing. In mid-2010, a new person took over as her supervisor and sought to restructure the department. A couple of months later, Moore was diagnosed with idiopathic cardiomyopathy, a condition affecting the heart muscles that can lead to heart failure. Her doctor ordered her to wear a heart monitor and external defibrillator for several weeks. Moore told her supervisor about her heart condition and needs, and assured the supervisor that "there was nothing to worry about, that it would take care of itself" and that she would be able to do her job, "no problem." Her supervisor, however, was concerned—unilaterally deciding to "lighten [Moore's] load to get rid of some of the stress." The supervisor asked HR what to do in the case of a medical event and admitted that she asked how to handle Moore as a liability. After that, the relationship between Moore and her supervisor soured, with Moore believing that the supervisor was unfairly criticizing her, yelling at her, taking away her duties, and demoting her because of her heart condition. Some time later, Moore advised that she would need some time off to get a pacemaker put in. The supervisor then eliminated Moore's position and terminated her—even though Moore had more seniority than a colleague of hers and that this was a violation of policy. In the following six-month period, new employees were hired, including for roles that Moore was well-qualified to perform.
Moore's Complaint and History of Her Case
Moore sued, alleging causes of action under the Fair Employment and Housing Act (FEHA) for disability discrimination, failure to accommodate, failure to engage in the interactive process, and retaliation, as well as causes of action for interference and retaliation under the California Family Rights Act (CFRA). Note that Moore's disability causes of action were based on perceived disability, rather than actual disability.
The Regents moved for summary judgment, which the trial court granted. Moore appealed.
The Court of Appeal's Decision
The Court of Appeal held that summary judgment was improperly granted with respect to all but one of Moore's causes of action. In doing so, the court followed the holding of Gelfo v. Lockheed Martin Corp., 140 Cal.App.4th 34 (2006), which holds that employers have an obligation to provide reasonable accommodations and engage in the interactive process with those that they regard as disabled. It quoted the rationale laid out in Gelfo:
"An employer who in unable or unwilling to shed his or her stereotypic assumptions based on a faulty or prejudiced perception of an employees abilities must be prepared to accommodate the artificial limitations created by his or her own faulty perceptions."
The court of appeal also rejected the trial court's conclusion that Moore was not denied an accommodation because she was terminated prior to any denial of her request for time off for surgery. Otherwise, employers could preemptively terminate an employee who asks for an accommodation.
The court did hold that summary judgment was appropriate for the for FEHA retaliation claim, as the court determined that, at the time, a request for accommodation did not constitute protected activity (subsequent legislation confirms that a request for an accommodation is a protected activity).
With respect to the CFRA retaliation cause of action, the Court rejected the argument that, because Moore testified that she had not intended to use a protected leave for her surgery, that she had not exercised her right to take CFRA leave. The Court held that "the relevant question is not whether a plaintiff expressly requested CFRA leave, but rather whether she exercised her right to take leave and whether the purpose for the leave sought was a qualifying CFRA purpose." It pointed to the CFRA regulations, which confirm that the mention of vacation or other time off does not render the notice by the employee insufficient provided that the underlying reason for the request for time off is CFRA qualifying.
The same reasoning applied to the CFRA interference claim. The court reiterated that the fact that Moore may not have used the term CFRA or may have suggested that she would use available paid time off did not render her notice ineffective.
Finally, in language that will benefit future employees, the court stated that "summary adjudication of an interference claim under CFRA may not be appropriate where, as here, the record fails to establish—as a matter of law—that the employer satisfied a threshold requirement of its obligations to an employee under CFRA"—including by giving notice of leave rights.
Conclusion
If an employer believes that a California employee is disabled, the employer has the same obligations to provide accommodations—and to engage in an interactive process regarding potential accommodations—even if the employee is not actually disabled.
* * *
Image ©iStock.com/Martinan

California Employers Must Accommodate Perceived Disabilities
was last modified:
September 30th, 2016
by