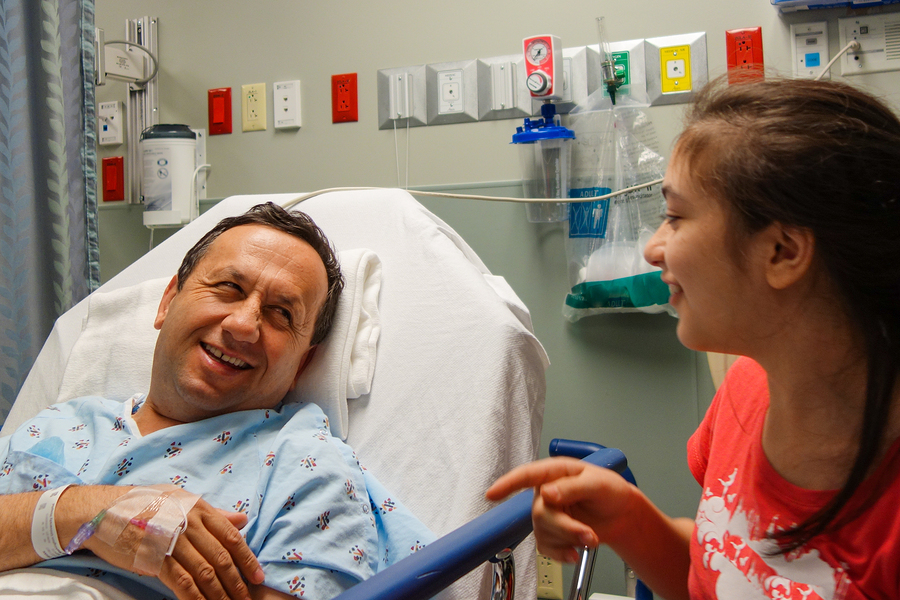 Five years in the making, the EEOC has finally released its guidance on leave as a reasonable accommodation. It reaffirms employers' obligations and provides clarity where it was sorely needed.
Background
When employees need medical leave, they will often request time off under the Family and Medical Leave Act (FMLA) (or, in California, the California Family Rights Act (CFRA)). But what many employees—and some employers—don't know is that laws other than FMLA and CFRA may require employers to provide medical leave, including the Americans with Disabilities Act of 1990 (ADA) and California's Fair Employment and Housing Act (FEHA).
Under the ADA and FEHA, employees may be entitled to medical leave for disability-related issues:
Even if they work for small employers that are not covered by the FMLA/CFRA;
Even if they are not eligible for FMLA/CFRA (for example, if they have not worked for the employer for at least a year or has not worked 1250 hours); and
Even if they have already exhausted their 12-weeks of FMLA/CFRA leave.
In June 2011, the EEOC held a meeting to discuss the issue of leave as a reasonable accommodation under the Americans with Disabilities Act. The invited speakers unanimously agreed that both employees and management would benefit from clear and uniform guidance on the subject. While the guidance was forthcoming, I published an article titled Leave As A Reasonable Accommodation Under The Americans With Disabilities Act, which explored various issues that keep coming up in this context. The EEOC's guidance confirms that employers must be mindful of their obligations to accommodate disabled employees, including by providing unpaid leave. Note, too, the California employees may be entitled to even greater protections.
Disabled Employees are Entitled to Equal Access to Leave Under an Employer's Leave Policy
The EEOC confirms that employers must provide employees with disabilities with access to leave on the same basis as all other similarly-situated employees. For example, if an employer allows employees to use paid time off for any purpose without explanation, an employer may not deny an employee with a disability access to that time and instead require him to use designated sick time.
Employers Must Provide Additional Unpaid Time Off as a Reasonable Accommodation
The ADA's purpose is to ensure that employers "change the way things are customarily done to enable employees with disabilities to work." An employer may be required to provide unpaid leave as a reasonable accommodation to an employee with a disability so long as it would not constitute an "undue hardship." Such leave may be required even if an employer does not offer leave as an employee benefit, an employee has not yet accrued sufficient paid time off or other such leave time, or an employee has already exhausted the leave that an employer provides.
An Employer May Not Penalize an Employee For Using Leave As a Reasonable Accommodation
Employers may not taken negative actions or punish employees for taking leave, as that would constitute retaliation. As an example, if an employee's performance is based on meeting production quotas, the employer must take into account an employee's use of medical leave and only evaluate productivity during the time that the employee actually worked.
The Guidance Confirms the Obligation that Employers and Employees to Engage in an Interactive Process
When an employee asks for medical leave, the employer must treat the request as one for a reasonable accommodation under the ADA. If the employee is entitled to FMLA/CFRA leave or leave under another program (such as a workers' compensation program), the employer must provide leave under that program. Otherwise, the employer must engage in an "interactive process" with the employee to determine the feasibility of providing the requested leave. The employer is entitled to request certain information, including about the anticipated duration of the leave, the type of leave (continuous or intermittent), and when the leave is expected to end. An employer is also allowed to reach out to an employee on extended leave to check in on the employee's progress and find out whether the employee is on target to return to work as planned.
Maximum-Leave Policies Violate the ADA
The EEOC confirms that accommodations must be decided on a case-by-case basis, and that bright-line absolute policies can run afoul of the ADA. Thus, maximum-leave policies (where an employee is automatically terminated once they take a certain amount of leave time—even if that amount of time is generous) are problematic because they do not take into account whether providing additional leave would actually be an undue hardship for the business. Thus, the EEOC encourages employers to modify their form letters to employees on leave to let them know that if they need additional unpaid leave as a reasonable accommodation as a disability, they should contact the employer as soon as possible to discuss whether an extension can be granted without causing an undue hardship. The EEOC also encourages large employers to ensure that if they use outside contractors/vendors to handle leave administration, that such requests for extensions of leave as a reasonable accommodation be forwarded to the employer's human resources department for consideration, and that employers refrain from terminating such employees until they have engaged in the interactive process.
100%-Healed Policies Violate the ADA
Similarly, 100%-healed policies, which require than an employee be released to return to work with no restrictions, violate the ADA. Such policies do not take into account a disabled employee's right to be reasonably accommodated so long as they can perform the essential functions of their job (with or without an accommodation). Employees returning from leave have a right to request accommodations when they return to work.
Reassignment Must Be Considered
Employees who are out on ADA-covered medical leaves are entitled to job protection; they generally must be returned to their original positions. This means that an employer must hold a position open unless it would constitute an undue hardship. The EEOC confirms that if an employee requires reassignment, the employer is required to place the employee in a vacant position for which he is qualified, without requiring the employee to compete with other applicants for open positions.
Certainty Is Not Required
While caselaw make clear than an indefinite leave would not constitute a reasonable accommodation, the EEOC and courts interpreting the ADA have recognized that the return date need not be exact:
In some instances, only an approximate date (for example, "sometime during the end of September" or "around October 1") or range of dates (for example, between September 1 and September 30) can be provided. Sometimes, a projected return date or even a range of return dates may need to be modified in light of changed circumstances, such as where an employee's recovery from surgery takes longer than expected. None of these situations will necessarily result in undue hardship, but instead must be evaluated on a case-by-case basis.
Undue Hardship Analysis
The EEOC discusses the undue hardship analysis as it applied to a request for leave. In determining whether providing leave would result in an undue hardship, one should consider:
the amount and/or length of leave required (for example, four months, three days per week, six days per month, four to six days of intermittent leave for one month, four to six days of intermittent leave each month for six months, leave required indefinitely, or leave without a specified or estimated end date);
the frequency of the leave (for example, three days per week, three days per month, every Thursday);
whether there is any flexibility with respect to the days on which leave is taken (for example, whether treatment normally provided on a Monday could be provided on some other day during the week);
whether the need for intermittent leave on specific dates is predictable or unpredictable (for example, the specific day that an employee needs leave because of a seizure is unpredictable; intermittent leave to obtain chemotherapy is predictable);
the impact of the employee's absence on coworkers and on whether specific job duties are being performed in an appropriate and timely manner (for example, only one coworker has the skills of the employee on leave and the job duties involved must be performed under a contract with a specific completion date, making it impossible for the employer to provide the amount of leave requested without over-burdening the coworker, failing to fulfill the contract, or incurring significant overtime costs); and
the impact on the employer's operations and its ability to serve customers/clients appropriately and in a timely manner, which takes into account, for example, the size of the employer.
Conclusion
The EEOC's guidance on leave as a reasonable accommodation has been a long-time coming. While it serves primarily to reaffirm employers' existing obligation under the ADA, it will hopefully serve to provide the clarity needed in an area where far too many employers make mistakes and far too many employees are denied the leave they need.
* * *
You can read the full guidance here.
Post image © Orhan/Bigstock

EEOC Finally Gives Guidance on Leave As a Reasonable Accommodation
was last modified:
August 5th, 2016
by