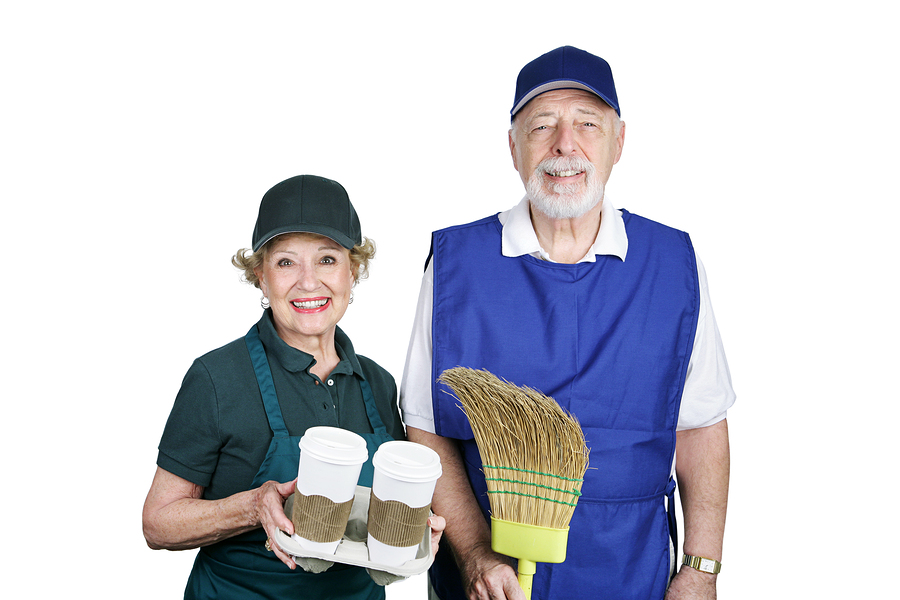 Updated: October 12, 2021
After years of advocacy to raise the minimum wage, all California workers can look forward to a $15 an hour minimum wage within the next couple of years.
While the federal minimum wage of $7.25 per hour has not changed in over a decade, states, counties, and cities all have the ability to set a minimum wage. Below, we summarize the minimum wages set by the State of California, Los Angeles City and County, and other cities within Los Angeles County. Employees are entitled to the highest applicable minimum wage.
State of California
California State Minimum Wage
Effective Date
Large Employers (26+ Employees)
Small Employers (≤25 Employees)
1/1/2022
$15 per hour
$14 per hour
1/1/2023
$15 per hour
$15 per hour
The State minimum wage will rise $1 per hour on January 1 of each year until it reaches $15 per hour for both small and large employers in 2023. Further details (including regarding the rare exceptions) can be found on the Labor Commissioner's website.
City of Los Angeles and Unincorporated Areas of Los Angeles County
In May 2015, the Los Angeles City Council voted to raise the minimum wage to $15 per hour by July 2020. Small businesses, as well as non-profits that have received an exemption, had an extra year to comply, but are also now required to pay a minimum wage of $15 per hour as of July 1, 2021. After that, the minimum wage will increase annually pegged to a measure of inflation, the Bureau of Labor Statistics Consumer Price Index for Urban Wage Earners and Clerical Workers (CPI-W) for the Los Angeles metropolitan area.
Other Cities and Areas Within Los Angeles County
Los Angeles County has 88 cities and about 140 unincorporated areas. Los Angeles County will apply the same minimum wage rates as the City of Los Angeles in the unincorporated areas of the county.
Several Los Angeles County cities have their own minimum wage requirements. For example, Pasadena, Santa Monica, and Malibu track the City of Los Angeles minimum wage rates.
In those cities that do not set their own minimum wage, the State minimum wage applies.
Note that several cities have set special minimum wage rates for certain typoes of workers. For example, the City of Long Beach has a hotel worker minimum wage of $15.47 per hour, and concessionaire workers who work at the Long Beach Airport or Long Beach Convention Center are entitled to a minimum wage of $15.32 per hour, both as of July 1, 2021.
Conclusion
Increasing the minimum wage will have a tremendous impact on working Angelenos. According to a report by Economic Roundtable, the UCLA Labor Center, and the UCLA Institute for Research on Labor and Employment, in 2015, 723,000 employed, working-age adults in Los Angeles earned less than $15.25 an hour. (That was around 40% of the Los Angeles workforce.) Twenty-two percent of them lived in poverty.
Los Angeles is one of the most expensive cities in the country, including with respect to the costs of housing, food, and transportation–yet incomes have not kept up. Consider San Francisco, where the cost of living is only 20 percent higher, but median earnings are 70 percent higher. According to a press release for a UCLA study, Los Angeles has the most unaffordable rental market in the country:
As of 2013, Los Angeles had the highest median rent burden in the nation — at 47 percent. That is, on average, renters in L.A. are paying 47 percent of their income for rent. The share of renters experiencing moderate (30 to 50 percent of income) and severe (50-plus percent of income) rent burden in Los Angeles has consistently outpaced the nation.
. . .
Los Angeles has a lower median household income than comparable cities such as New York or San Francisco, but only a small difference in median rents.
Ramit Mizrahi has written before about how important it is to raise the minimum wage. The minimum wage increase is expected to have a strong stimulus effect in the poorest communities, where low-wage workers live and will spend their money when they shop at local businesses.
The minimum wage increases are attributable to hard work by labor, business, and community leaders and members, including through the Raise The Wage campaign. It is part of a broad national movement to raise the minimum wage across the country at the local, state, and federal levels.
Full-time workers and their children should not have to live in poverty. We applaud the Los Angeles City Council and other local governments for taking steps ensure that those who work in Los Angeles County can afford to live here.

$15/Hr Los Angeles Minimum Wage, Statewide by 2023
was last modified:
January 3rd, 2022
by