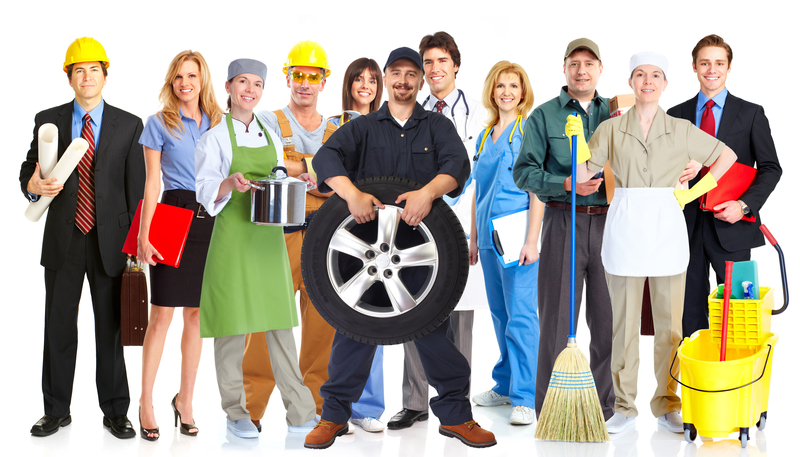 Less than a month before the movie "The Predator" was released, actress Olivia Munn learned that fellow actor Steven Wilder Striegel was a registered sex offender. She reported the information to the studio, and in response the studio pulled the scenes involving the actor. But, it turns out that The Predator's director Shane Black was friends with Striegel and knew of his status as a registered sex offender before casting him in the movie. He never told Munn or anyone else involved in the production. And while the scene was cut, Munn has felt ostracism from her peers since she made her report.
This situation raises interesting questions about employers' obligations to protect other employees and prevent sexual harassment. Below, I discuss some of the key laws that apply.
The Fair Employment and Housing Act Creates a Duty to Prevent Workplace Harassment
The California Fair Employment and Housing Act (FEHA), Government Code § 12940, prohibits workplace sexual harassment and other forms of harassment and discrimination based on protected categories. An employer is strictly liable for sexual harassment by a supervisor. It is also liable for harassment by coworkers, subordinates, and even nonemployees if it knew or should have known of the harassment and failed to take immediate and appropriate corrective action. An employer is also separately liable for failing to take all reasonable steps necessary to prevent discrimination and harassment from occurring.
This means that an employer faces significant exposure under the FEHA if it knowingly employs a sexual harasser or sex offender and fails to take actions to protect its other employees from sexual harassment by that person.
Megan's Law Establishes a Sex Offender Registry, But Limits the Use of Such Information in Employment To Protecting Persons at Risk
California's Megan's Law, Penal Code § 290.46, requires the California Department of Justice to maintain a website that identifies individuals convicted of specific sex offenses. The Megan's Law Website includes the following information about the sex offenders listed in the registry: their name and known aliases, a photograph, a physical description, including gender and race, date of birth, criminal history, prior adjudication as a sexually violent predator, the address at which the person resides, and any other information that the Department of Justice deems relevant. Crimes that trigger a listing in the registry include: rape, sexual battery, sexual trafficking of minors, and sex crimes involving children. Certain sex offenders may apply to have their information removed from the website.
While this information is freely available on the internet, California law limits the use of the website for purposes related to employment (as well as other purposes, such as housing, education, insurance, and provision of business services). It may only be used "to protect a person at risk" or in other limited circumstances. Indeed, improper use of the information from the Megan's Law Website may expose a employer to a civil lawsuit. For example, if the position is one involving the care of children, consideration of this information clearly serves to protect persons who are at risk.
California's New "Ban the Box" Law Prohibits Inquiry into an Applicant's Conviction History until after a Conditional Job Offer
On January 1, 2018, California's Fair Chance Act, AB 1008, went into effect. The Act was meant to reduce barriers to employment for those with conviction histories, and to decrease unemployment in communities with concentrated numbers of people with conviction histories. The California Legislature recognized that roughly seven million Californians–nearly one in three adults–has an arrest or conviction record that could impair their ability to obtain work. In enacting a statewide "Ban the Box" or "Fair Chance" law, California followed in the footsteps of the 29 states and over 150 cities and counties that had also enacted such laws.
Government Code § 12952 prohibits employers with five or more employees from:
Including on a job application, before a conditional job offer has been made, any question that asks about conviction history;
Asking about or considering an applicant's conviction history before a conditional job offer has been made; and
Considering or sharing information about arrests not followed by conviction (except in limited circumstances), referrals or participation in pretrial or posttrial diversion programs, or convictions that have been sealed, dismissed, expunged, or statutorily eradicated.
Note that there are exceptions in law enforcement roles and where employers are required by law or regulation to conduct criminal background checks.
An Employer Can Still Deny an Applicant a Position Based on Their Conviction History–But Must Conduct an Individualized Assessment
An employer is entitled to inquire about an applicant's conviction history after making a conditional job offer. If an employer intends to deny an applicant a position because of the applicant's conviction history, they must first conduct an individualized assessment of whether the conviction history has a direct and averse relationship with the specific duties of the job. The employer must consider:
The nature and gravity of the offense or conduct.
The time that has passed since the offense or conduct and completion of the sentence.
The nature of the job held or sought.
An employer should consider the factors laid out by the federal Equal Employment Opportunity Commission in its Enforcement Guidance on Consideration of Arrest and Conviction Records in Employment Decisions Under Title VII of the Civil Rights Act of 1964:
The facts or circumstances surrounding the offense or conduct;
The number of offenses for which the individual was convicted;
Older age at the time of conviction, or release from prison;
Evidence that the individual performed the same type of work, post conviction, with the same or a different employer, with no known incidents of criminal conduct;
The length and consistency of employment history before and after the offense or conduct;
Rehabilitation efforts, e.g., education/training;
Employment or character references and any other information regarding fitness for the particular position; and
Whether the individual is bonded under a federal, state, or local bonding program.
If the employer makes a preliminary decision not to hire an applicant based on their conviction history, they must notify the applicant in writing, identifying the convictions that disqualify the applicant from employment, and must provide a copy of any conviction history report obtained. Further, the employer must give the applicant at least five business days to respond (and further time if the accuracy of the report is challenged). The employer must then provide the applicant with a final notification in writing, including information about the right to file a complaint with the Department of Fair Employment and Housing.
Putting It All Together: Employers Need to Protect the Safety of Others
Not all criminal convictions are the same, and blanket prohibitions against the hiring of people with convictions are impermissible except in limited circumstances. However, convictions that suggest that the applicant may be a danger to other employees can and should be considered. In addition, the role itself must be considered. The safety of others (and their right to be free from sexual harassment) must be a paramount concern for employers when deciding whether to hire or retain an employee.
If employers choose to hire or retain someone who has a prior conviction for a sex offense, employers must take the appropriate measures to ensure that other employees are not placed in harm's way. They must put policies and practices in place to ensure that other employees are not subjected to any harassment or abuse. They must appropriately supervise their employees. If the person with a conviction history has demonstrated any sort of dangerous or inappropriate behavior in the workplace, the employer should act swiftly to remove them.
Finally, employers must create an environment where employees feel safe to express their safety concerns and are protected from retaliation.
In the case described above, casting Striegel appears to have been a troubling choice. His underlying conviction involved grossly inappropriate sexual communications with a 14-year-old with the intent to commit a sex crime or other serious felony. He was then cast by his director friend in a role where his character repeatedly hit on Munn's character. Given the #MeToo and #TimesUp movements and the history of predatory behaviors in Hollywood, his casting should have raised significant red flags. Part of an actor's role is to promote and represent a film, and the selection of a registered sex offender sends a worrisome message to the cast, crew, and general public. In addition, it does not appear that any measures were taken to protect others involved in the movie's production from sexually inappropriate conduct. The fact that Munn has felt ostracized since her reporting about Striegel further raises concerns of retaliation.
* * *
Image © Kurhan | Dreamstime

Even with "Ban the Box" Laws, Employers Must Protect Employees from Sexual Harassment
was last modified:
September 10th, 2018
by