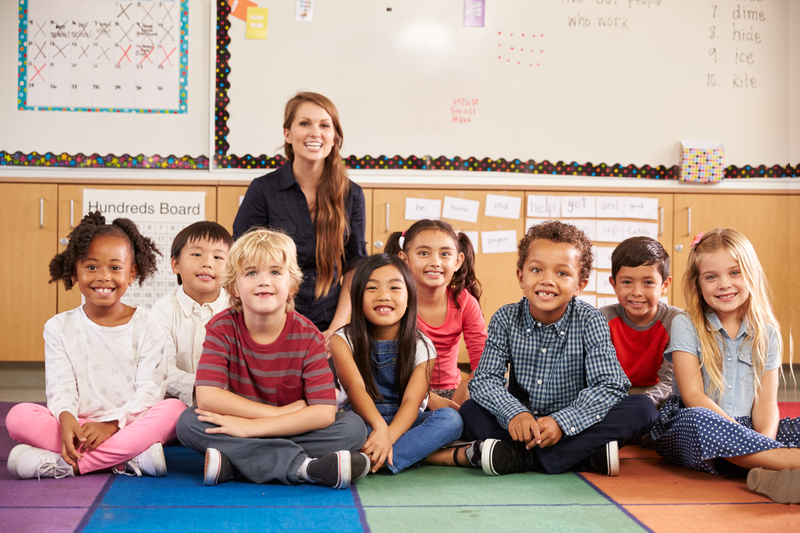 Vergara v. State of California, No. B258589, 2016 WL 4443590 (Cal. Ct. App. Aug. 22, 2016)
Nine California public school students sued the State of California and state officials alleging that portions of the California Education Code that govern teacher tenure, dismissals, and layoffs were unconstitutional and denied them equal protection. Over the course of an eight-week trial, the evidence reflected a number of significant problems: Tenure decisions were required to be made so quickly (within two years) that principals had only about 16 months to begin making their reelection decisions—far too little time to adequately assess performance. Dismissals of teachers were so expensive and time-consuming that in a ten-year span only two teachers per year on average out of a total K-12 teacher population of 277,000 were dismissed. "Last in, first out" rules regarding layoffs required that teachers be let go in reverse order of seniority, such that effective teachers were laid off before ineffective ones with more seniority. Extensive evidence was presented about how administrators engaged in a "dance of the lemons"—shuffling grossly ineffective teachers around from school to school, with them often landing in schools serving poor and minority students.
After the trial, the trial court issued a ruling declaring five sections of the Education Code unconstitutional. The court found that competent teachers are a critical component of a child's success in their educational experience, and that grossly ineffective teachers undermine a child's success. The court determined that the evidence at trial was compelling and "shocks the conscience." The court concluded that the challenged policies were unconstitutional, determining that substantial evidence showed that they disproportionately affected poor and/or minority students. Defendants appealed.
The Court of Appeal Upheld the Laws
The Court of Appeal reversed, holding that the statutes did not inevitably cause low-income and minority students to be disproportionately assigned to grossly ineffective teachers in violation of equal protection, nor was there an identifiable class under equal protection analysis for the "unlucky subset" of students in the general population assigned to grossly ineffective teachers. As the court reasoned:
Although the statutes may lead to the hiring and retention of more ineffective teachers than a hypothetical alternative system would, the statutes do not address the assignment of teachers; instead, administrators—not the statutes—ultimately determine where teachers within a district are assigned to teach. Critically, plaintiffs failed to show that the statutes themselves make any certain group of students more likely to be taught by ineffective teachers than any other group of students.
The Court of Appeal made clear: "[O]ur review is limited to the particular constitutional challenge that plaintiffs decided to bring. Plaintiffs brought a facial equal protection challenge, meaning they challenged the statutes themselves, not how the statutes are implemented in particular school districts. Since plaintiffs did not demonstrate that the statutes violate equal protection on their face, the judgment cannot be affirmed." However, the Court of Appeal used very strong language in discussing the "dance of the lemons" and its impact on low-income students, including that "evidence revealed deplorable staffing decisions being made by some local administrators" and that "[t]his phenomenon is extremely troubling and should not be allowed to occur. . . ."
The California Supreme Court Denied Review Over Spirited Dissent
On August 22, 2016, the California Supreme Court denied a petition for review. Justice Liu issued a dissenting statement, which stated in part:
Despite the gravity of the trial court's findings, despite the apparent error in the Court of Appeal's equal protection analysis, and despite the undeniable statewide importance of the issues presented, the court decides that the serious claims raised by Beatriz Vergara and her eight student peers do not warrant our review. I disagree. As the state's highest court, we owe the plaintiffs in this case, as well as schoolchildren throughout California, our transparent and reasoned judgment on whether the challenged statutes deprive a significant subset of students of their fundamental right to education and violate the constitutional guarantee of equal protection of the laws.
Justice Cuéllar also issued a dissenting statement. He stated that "[n]othing in California's Constitution or any other law supports the Court of Appeal's reasoning." He discussed the magnitude of the harm caused by grossly ineffective teachers and statutes that make it difficult to remove them:
In a public school system responsible for educating millions of children, "a single year in a classroom with a grossly ineffective teacher costs students $1.4 million in lifetime earnings per classroom." And students in the Los Angeles Unified School District "who are taught by a teacher in the bottom 5% of competence lose 9.54 months of learning in a single year compared to students with average teachers."
As did Justice Liu, Justice Cuéllar stressed the importance of review:
Beatriz Vergara and her fellow plaintiffs raise profound questions with implications for millions of students across California. They deserve an answer from this court. Difficult as it is to embrace the logic of the appellate court on this issue, it is even more difficult to allow that court's decision to stay on the books without review in a case of enormous statewide importance.
Conclusion
The trial court, the Court of Appeal, and two California Supreme Court Justices each emphasized the harm caused by grossly ineffective teachers and the "dance of the lemons" that funnels them disproportionately to minority and low-income schools. Future challenges are to be expected.
* * *
Image © Monkeybusinessimages | Dreamstime.com

Challenge to California Teacher Laws Unsuccessful; Cal. Supreme Court Denies Review
was last modified:
September 14th, 2016
by