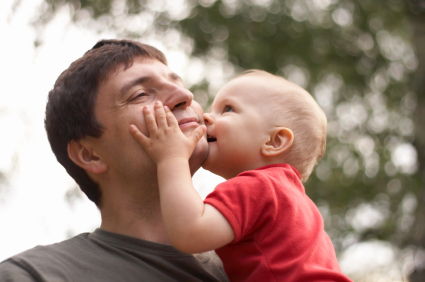 This is the final post in a four-part series on California's parental and family care leave laws. In the previous posts, I identified and discussed several barriers that prevent workers from taking time off to bond with new babies and care for sick relatives: lack of information about the law, the lack of job protection, and the financial hardship caused by unpaid leave. In this post, I address what I believe is the trickiest barrier: fear by workers that they will be penalized at work for taking job-protected leave.
A 2012 Department of Labor Survey on the Family and Medical Leave Act (FMLA) found that in a given year, among those protected by the FMLA, approximately 13% of workers took FMLA leave while another 5% of workers needed it but did not take it. Of those, 64% were female and 36% were male. When asked why they did not take leave, 20% responded that they did not take it for fear they would lose their jobs, seniority, or potential for job advancement.
Even those who do take FMLA leave often cut it short because they are afraid they will lose their jobs or suffer career hits. According to the 2012 DOL survey, most leave taken is very short: nearly half of all leave taken is for 10 days or less (42.2%), while a mere 17.1% of leave lasts longer than 60 days (the FMLA permits up to 12 weeks of leave). When FMLA-eligible employees who took leave were asked why they returned to work when they did, 12.4% reported pressure to return to work as a reason. Similarly, 22.2% reported concern that that would lose seniority or potential for job advancement as a reason. Clearly, then, a fear that they will be penalized at work is preventing workers from taking the time off that they are legally entitled to take.
Men in particular are afraid that if they take anything but a short leave to bond with a newborn baby, their commitment to the job will be questioned. In fact, while 85% of new dads take parental leave, the vast majority last only a week or two.
Male uptake of family leave benefits families and is critical to greater equality in the workplace. When dads take longer leaves, they have the opportunity to bond more with their babies, are more likely to be involved in child care even after they return to work, and are more likely to have their female partners return to work. While many people are aware that the gender pay gap is such that women only earn 77 cents for every dollar earned by men, what they do not know is that much of that gap is related to women's caregiving role as mothers. The more men are encouraged to be caregivers, the lower the caregiving penalty suffered by female workers. In addition, the more that men are encouraged to and do take leave in a workplace, the more the women in that workplace will feel that they too are free to take this time off without penalty.
Unfortunately, this barrier is the hardest to address because it is already illegal to retaliate against employees for their taking of job-protected FMLA and California Family Rights Act (CFRA) leave. It is already illegal to terminate employees, fail to give them raises, reassign their job duties, withhold promotions, or otherwise "mommy track" or "daddy track" them because they took protected leave.
Here is a comparison I make: Is it illegal to run a red light or roll through a stop sign? Yes. Do people do it? Yes. Can we stop them from doing it? Yes, if we enforce the laws, ensure the penalties for breaking them are stiff, and create a culture where everyone is expected to comply. The same holds true with respect to unlawful discrimination and retaliation.
How do we protect workers who take job-protected leave?
It will take a multi-pronged approach to fight workplace discrimination and retaliation against workers who take family leave. Some ways to protect leave-taking workers include:
Legislation that prohibits discrimination against caregiving workers.
Expansion of paid family leave.
Workplace efforts to encourage more workers to take family leave, including leadership from the top.
Specifically encourage men to take family leave.
1. Legislation that prohibits discrimination against caregiving workers.
We can work to pass legislation to prohibit family responsibilities discrimination by adding "familial status" as a protected category covered by the Fair Employment and Housing Act (FEHA). This would explicitly make it unlawful to take familial status into account in hiring, promotions, pay, termination, or other employment decisions. SB 836 (Kuehl), which passed in 2007 but was vetoed by then-Governer Arnold Schwarzenegger, would have made familial status discrimination unlawful under the FEHA. AB 1001 (Skinner) would have done the same, but was held in committee. The same held true for last year's AB 1999 (Brownley) and this year's SB 404 (Jackson), which sought to add "familial status" as a FEHA protected category, but were also held in committee. Although leave-taking is protected, the root fear that people have is that they will be seen as someone who isn't committed to their jobs because of their familial involvement and responsibilities. This legislation would get at the heart of such discrimination.
2. Expansion of paid family leave.
If everyone took the maximum leave allowed to them, there would be no stigma attached to taking it. Therefore, policies that encourage taking of family leave would help fight that stigma. As I discussed a few weeks ago, the financial hardship caused by unpaid leave is the top reason that more workers don't take leave, and that those who do cut it short. Therefore, an expansion of paid family leave would make a tremendous difference in more workers taking leave and taking it for longer durations. This would help create a culture where it is assumed that workers will take the leave they are entitled to take.
3. Workplace efforts to encourage more workers to take family leave, including leadership from the top.
Finally, workplaces themselves should create environments where workers feel safe to take family leave. This includes leadership from the top, with managers, supervisors, and others in positions of authority being encouraged to take leave.
4. Specifically encourage men to take family leave.
The more male uptake there is, the less likely the leave will be stigmatized. When family leave is something that all people take, not just women, it will no longer be viewed as a "women's issue." Workplaces should be judged based on how many men take most or all of the leave allowed to them, and policies should be implemented to encourage male leave-taking.
On an individual level, if you can afford to take your leave (especially baby bonding leave, dads!), I urge you to take it and to encourage your male friends, relatives, and colleagues to take it. I urge you to be vocal about why you're taking leave and how important it is to you to be an involved parent yourself and to see other employees do the same. If you are in a managerial or supervisory position, it is even more important that you take your family leave, as you are setting an example for others to follow.

Barriers to Family Leave, Part 4
was last modified:
May 12th, 2014
by