Senate Bill 135 could expand family and medical leave protections to many more California employees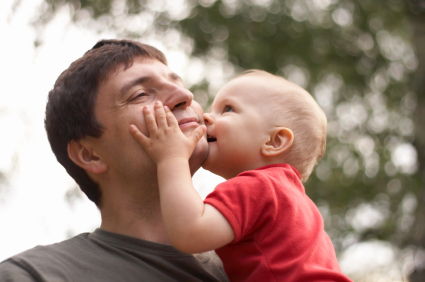 UPDATE: On May 30, 2019, this bill was ordered to the inactive file at the request of Senator Jackson.
On January 15, 2019, Senator Hannah-Beth Jackson of California's 19th District introduced Senate Bill 135 ("SB 135"). The bill seeks to significantly expand California workers' access to job-protected, paid family and medical leave by extending coverage under the California Family Rights Act and California's Paid Family Leave program. The legislation follows Governor Gavin Newsom's recent announcement that he is committed to expanding paid family leave.
Senator Jackson introduced SB 135 with four main goals:
Ensuring that all workers have job protection when they take paid family leave.
Extending the time period workers can take paid family leave to care for an ill family member and so that every newborn can be cared for by a parent or close family member for their first six months of life.
Expanding and harmonizing the definition of family member in our family leave laws to reflect the realities of today's working families.
Increasing the wage replacement amount to ensure families can afford to take leave.
1. OVERVIEW OF EXISTING PROTECTIONS
To understand the potential impact of SB 135, it is helpful to start with an overview of California's existing family and medical leave laws.
The Pregnancy Disability Leave Law ("PDLL") allows employees to take up to four months of unpaid, job-protected leave for pregnancy, childbirth, or related conditions. The law covers all employees at companies with five or more employees; employees are covered from their first day of employment and there are no eligibility requirements.
Pregnancy disability leave applies when an employee is unable to work, unable to perform one or more of the essential functions of the job, or unable to perform these functions without undue risk to herself, the successful completion of the pregnancy, or to other persons.  Disability under pregnancy includes: time off for prenatal and postnatal care; severe morning sickness; gestational diabetes; pregnancy‐induced hypertension; preeclampsia; bedrest; childbirth; postpartum depression; loss or end of pregnancy; and recovery from childbirth, loss or end of pregnancy. Pregnancy disability leave can be used intermittently.
Pregnancy disability leave is job protected, and an employer is required to continue the employee's health coverage as if the employee were not on leave. Employers must also reasonably accommodate employees with conditions related to pregnancy, childbirth, or related medical conditions, and may be required under certain circumstances to transfer covered employees to a different job/task.
Employees working at larger companies have additional leave rights under the California Family Rights Act ("CFRA")—California's analog to the Family Medical Leave Act ("FMLA"). CFRA allows eligible employees to take up to 12 work-weeks of unpaid, job-protected leave for any of the following reasons:
For an employee's own serious health condition (pregnancy, birth, and related conditions are excluded, as PDLL already applies);
To bond with the employee's newly-born child (within the first year of life) or in connection with the adoption or foster care of a child; and
To care for a parent, child, spouse, or registered domestic partner who has a serious health condition.
The leave can be taken intermittently as needed (other than with respect to bonding leave, which must be in durations of at least two weeks, except on two occasions). During the leave, employers must maintain the employee's health coverage as if the employee were not on leave.
To be eligible for CFRA leave, an employee must work for an employer with at least 50 employees within a 75-mile radius of the employee (public employees and certain school employees are also covered). Further, the employee must have worked at least 1,250 hours in the 12 months preceding the request for leave.
California's New Parent Leave Act ("NPLA"), which became effective in January 2018, extended CFRA's baby-bonding protections (category 2 above) to cover employers with 20 or more employees within a 75-mile radius, so long as the other eligibility criteria are met. It does not apply to employees already protected by CFRA.
If an employee is eligible for PDLL and CFRA or NPLA leave, the two run consecutively, such that the employee could take four months of pregnancy disability leave and an additional 12 weeks of baby-bonding leave (nearly seven months of time total, though most new mothers without complications do not exhaust their pregnancy disability leave). There are other job-protected leaves to which employees are entitled, including leave as a reasonable accommodation under the Fair Employment and Housing Act, which may apply even after PDLL and/or CFRA leave are exhausted.
2. PROBLEMS WITH EXISTING PROTECTIONS
For many Californians, taking leave is not so simple. As we highlighted in a four-part series on California's leave laws back in 2013, many people who have the option of taking job-protected leave cannot do so because of the financial strain caused by unpaid leave. Indeed, it is estimated that around three quarters of Americans live from paycheck-to-paycheck, with 50% having less than a three-month cushion and 27% reporting that they have no savings at all. Similarly, a 2012 survey by the American Payroll Association, reported in a Huffington Post article, found that 68% of Americans said it would be somewhat difficult or very difficult if their paychecks were delayed by a week. Thus, for many of individuals, unpaid leave is akin to no leave at all.
Recognizing the shortcomings of unpaid leave, California passed the nation's first comprehensive Paid Family Leave (PFL) program on September 23, 2002. Under the PFL, an employee can receive wage-replacement between 60% to 70% of their pay, up to a certain cap, while taking leave due to: the sickness or injury of a family member, the birth, adoption, or foster placement of a new child, or where the employee is unable to work due to sickness and injury (including pregnancy).
For pregnant/new moms, this means that they get disability payments for the time they are disabled due to their pregnancy and childbirth recovery, plus an additional six weeks of paid family leave during their CFRA baby-bonding time (or, if they are not covered by CFRA, during the baby-bonding time their employer is allowing them). For dads (and non-birthing/adoptive parents), this means they get six weeks of PFL during the CFRA time they take to bond with their new children.
While PFL provides for partial wage replacement, it stills leave many workers behind. For instance, PFL does not provide job-protected leave. This means that employees who are not eligible for leave under CFRA or the NPLA—because they do not work for a large enough employer, do not meet the eligibility criteria, or are caring for a family member outside the scope of CFRA—are not job-protected, even if they are entitled to paid benefits under PFL. Essentially, this means that those workers who are entitled to PFL but not CFRA/NPLA leave can be denied that time off by their employers.
Additionally, the definition of a family member under CFRA and PFL is limited to a parent, spouse, domestic partner, or child. An employee seeking leave to care for a sick grandparent or sibling, for example, would not be covered under CFRA or the PFL, and would not be entitled to leave.
Lastly, PFL's wage-replacement—up to 70% of an employee's weekly income—is insufficient for many California workers, particularly low-income workers. According to the Leaves That Pay report, 31.2% of workers who did not apply for PFL gave the reason that they would not have received enough money.
SB 135 seeks to address these shortcomings.
3. OVERVIEW OF SB 135
Expansion of CFRA
Lowering eligibility requirements: SB 135 would expand the number of California employees covered by CFRA by lowering its eligibility requirements. First, the bill would apply CFRA to employers with 5 or more employees as opposed to 50 or more employees. Second, it would eliminate the requirement that an employee work 1,250 hours before they are eligible for leave, and would reduce the amount of time an employee must work for the employer prior to receiving leave from 12 months to 180 days. Given that SB 135 would expand CFRA to cover to employers with 5 or more employees, the NPLA would no longer be necessary and would be repealed.
Expanding family members for whom leave can be taken: SB 135 would also expand the definition of family member to include a grandparent, grandchild, sibling, domestic partner, child of domestic partner, or a designated person (defined as "a person identified by the employee at the time the employee requests family care and medical leave"). It would also allow leave because of a qualifying exigency related to the covered active duty or call to covered active duty of an employee's spouse, domestic partner, child, or parent in the Armed Forces of the United States.
Allowing up to six months of leave for baby bonding (12 weeks per parent): Under the existing version of CFRA, an employer can deny leave beyond 12 weeks when both parents are employed by the same employer. In other words, both parent-employees have to split the available 12 weeks of baby-bonding leave. SB 135 does away with this and provides each eligible employee-parent the full 12 weeks of bonding leave, regardless of whether they work for the same employer.
Expansion of PFL
SB 135 would also expand the circumstances under which an employee could receive Paid Family Leave wage replacement from the Employment Development Department:
Expanding family members for whom leave can be taken: The bill would provide wage-replacement to employees taking leave to care for a seriously ill designated person or child-in-law, or to bond with a designated person or child-in-law within one year of the birth or placement of the designated person or child-in-law.
Removing barriers to taking PFL: SB 135 would delete provisions under PFL that make an individual ineligible for benefits on any day that another family member is ready, willing, able, and available to provide the required care or participate in the qualified exigency.
Allowing PFL to be used right away: Lastly, an employer would no longer be able to require an employee to take up to two-weeks of vacation leave before receiving PFL benefits.
4. CONCLUSION
"[P]aid family leave is meaningless if people can lose their jobs for taking it, cannot afford to take it, or the program does not reflect their needs."
The above statement, made by Senator Jackson in SB 135's bill analysis, could not be more true for millions of Californians. SB 135—which has widespread support from organizations including the California Teachers Association, AARP California, California Employment Lawyers Association, and ACLU California—is a bold step in the direction of ensuring that hard-working people do not have to choose between their jobs and the family members they love and who need their care.
* * *
Written with John L. Schwab, Esq.

California bill seeks to expand paid family and medical leave
was last modified:
July 8th, 2019
by